Currently, the trend to strengthen the US dollar is developing in the financial markets. In many ways, this contributes to the next round of the trade war between Washington and Beijing. The US dollar index also shows peak values, experts said.
The American currency rises in relation to the majority of world currencies. Analysts believe the inflow of capital into the United States from a number of American investors seeking to secure their assets is the reason for this. As a result, the US dollar index, considering the ratio of the US currency to a basket of major currencies and the main trading partners of America, has skyrocketed since May 2017. This is the most significant weekly increase over the past 16 months, analysts emphasized.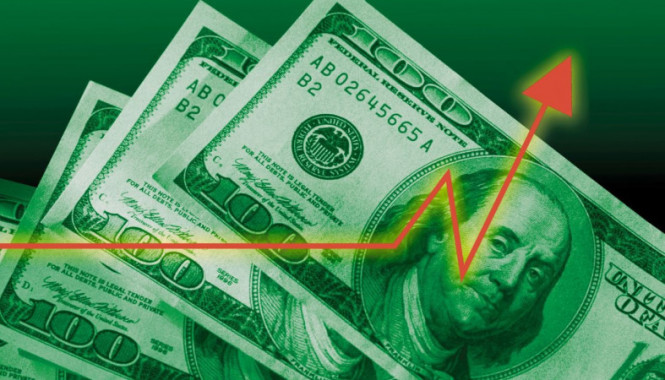 At the moment, the EUR/USD pair has overcome an important psychological milestone at the level of 1.10. On Monday, September 2, experts recorded a recovery of purchases in the EUR/USD. Experts are sure that a similar trend indicates that the main battle for the 1.1000 mark is yet to come.
Some experts believe that the growth of the US dollar index is largely due to the weakening of the European currency. However, further strengthening of the US currency is quite possible. Cancellation of the "bullish" scenario may be the return of the index quotes to the support level of 98.65. In the EUR/USD pair, a breakout to the support of 1.1065–1.1070 will provoke a strong wave of sales and as a result, it will open the possibility to achieve targets of 1.1025 and 1.1000. At the moment, the psychological support level of 1.1000 has been broken. In this regard, experts predict a further weakening of the pair in the long term. The global "bearish" scenario remains the main one until quotes return above the level of 1.1070, analysts emphasized.
Weak indicators from the US can hold back the strengthening of the American currency and provoke its rollback after the previous growth. However, an upward trend in the US dollar index is possible in the long term, experts assured. The current trend to strengthen the US currency may further develop. Experts concluded that support will be provided by tough trade rhetoric of the US Federal Reserve and growing concern about the global economic growth rate.
The material has been provided by InstaForex Company -
www.instaforex.com

Fatal error: Uncaught Exception: 12: REST API is deprecated for versions v2.1 and higher (12) thrown in /var/www/forex-winner.com/htdocs/wp-content/plugins/seo-facebook-comments/facebook/base_facebook.php on line 1039