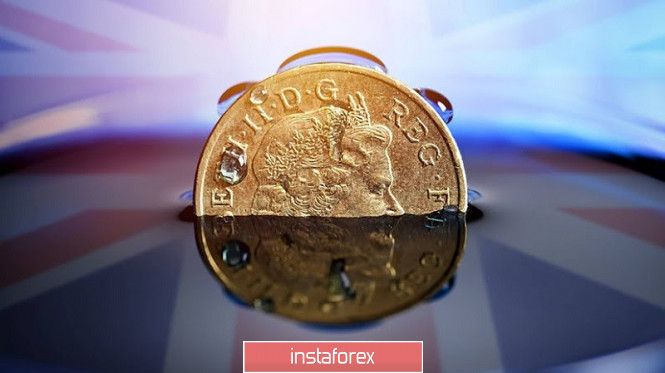 Gloomy economic data has become the new norm. The value of the British currency fell after a survey showed a record drop in construction volumes in the country. Due to the pandemic, the April index of procurement managers in the construction sector IHS Markit/CIPS UK fell to 8.2 from March 39.3.
"The April figures brought more troubling news to fragile construction companies as coronavirus exposure continued to spread throughout the supply chain, undermining production," said CIPS Director Duncan Brook.
GBP/USD fell 0.7% to a 12-day low of 1.2356 from 1.2374 before the release of the data.
GBP/USD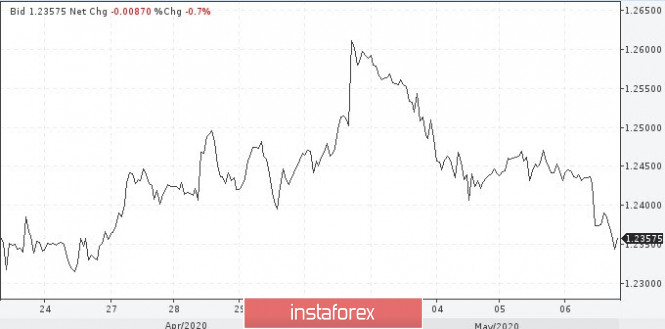 Experts still see bearish risks for the pound, given that the severity of coronavirus exposure in Britain looks higher than in other countries.
"On Sunday, Prime Minister Boris Johnson is likely to extend the quarantine for another three weeks. This once again underscores the fact that England lags behind the rest of Europe in this crisis," analysts write.
The problem of negotiations on trade deals with the US and the EU is still acute. Dialogue with the Americans began on Tuesday. The parties supported the accelerated pace of solving the trade problem. Meanwhile, negotiations between the UK and the EU could reach a critical point if progress is not made in the coming weeks.
Investors also assess the risks of a pound decline ahead of the Bank of England meeting on Thursday, which is expected to leave the key rate unchanged until the next meeting in June. Consequently, market attention will be focused on the monetary policy report. Bank management should provide a detailed assessment of the impact of the pandemic on the economy.
According to economists, UK GDP growth will fall by 7.4% this year, which is at best. The worst-case scenario is that the economy will fall by 9.2%. If the reports of the Bank of England appear even more negative forecasts, then sterling risks sharply falling paired with the dollar. The GBP/USD pair may be heading to the nearest support level, located at 1.2265.
Be that as it may, we should expect a sharp increase in volatility in pound quotes on Thursday, as well as in the dynamics of the FTSE index of the London Stock Exchange.
It is worth noting that over the past month and a half, as a result of corrective growth, the GBP/USD rate has come close to an important resistance level of 1.2620. The pound in conjunction with the dollar tested this mark twice in April, but there was no breakthrough, and growth stalled.
The material has been provided by InstaForex Company -
www.instaforex.com